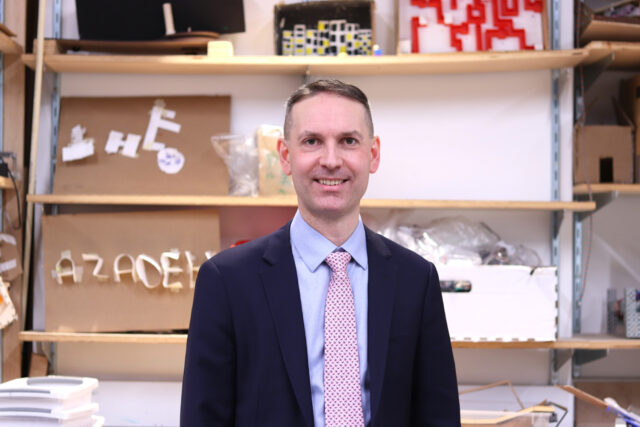 Arthur Plaza
Laure
Inspector
Arthur Plaza is the Dean of Innovation and Professional Learning at the Lycée Français de New York.
In 2003 he won a U.S. Fulbright Fellowship to France to complete a Ph.D. in History at New York University with an affiliation at the École doctorale de Sciences Po. His research has been published in collective works, including Politiques de la Laïcité (P.U.F., 2007) and Religion in the Public Schools (Rowman & Littlefield, 2013).
A history teacher at heart, he has taught Lycée students since 2008 drawing from both French national programs and U.S.-inspired curricula. He also served as a reader for the College Board's Advanced Placement Exams and presented at the A.P. Annual Conference. An adherent of design thinking principles, he has contributed to curriculum innovation through a social entrepreneurship seminar he teaches.
To embed educational research at the Lycée, he facilitated faculty professional learning on differentiation, entrepreneurial learning, diversity, equity and justice; as well as learning and the brain. He also earned a Master's degree in Educational Leadership and Administrative Policy from Fordham University. The New York State Association of Independent Schools (NYSAIS) has appointed Arthur to serve on Re-accreditation Committees for its member schools.
Arthur believes a growth mindset is critical to the success of educators and students; consequently, he launched a 1:1 growth coaching program to nurture a culture of life-long learning among Lycée faculty.